At the beginning of 2019, Kimberly Lucas, Goldstone Partners' Founder and Chief People Connector, was invited to join Denver Business Journal Leadership Trust–an exclusive community for influential business leaders, executives and entrepreneurs in the Denver area.
As an invited member, Kimberly contributes articles to the DBJ website, and participates alongside fellow members in Expert Panels.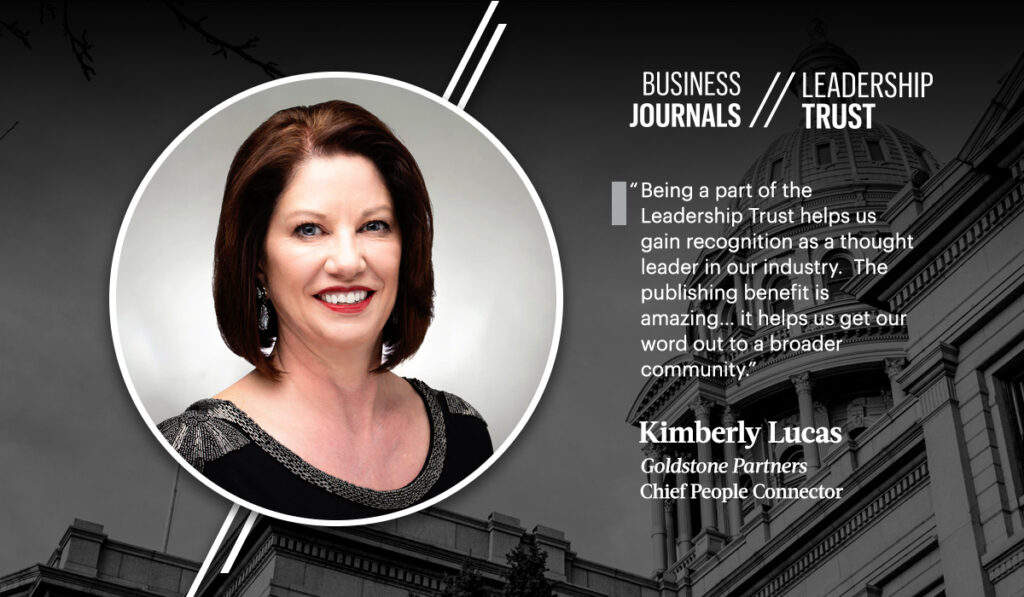 Most recently, Leadership Trust interviewed Kimberly about her experience in startup recruiting and the opportunity to gain recognition as a thought leader in the industry. "It's really a community of business leaders and people who are willing to share their experiences, their ideas, their expertise."
See the full interview here.